Web Synergies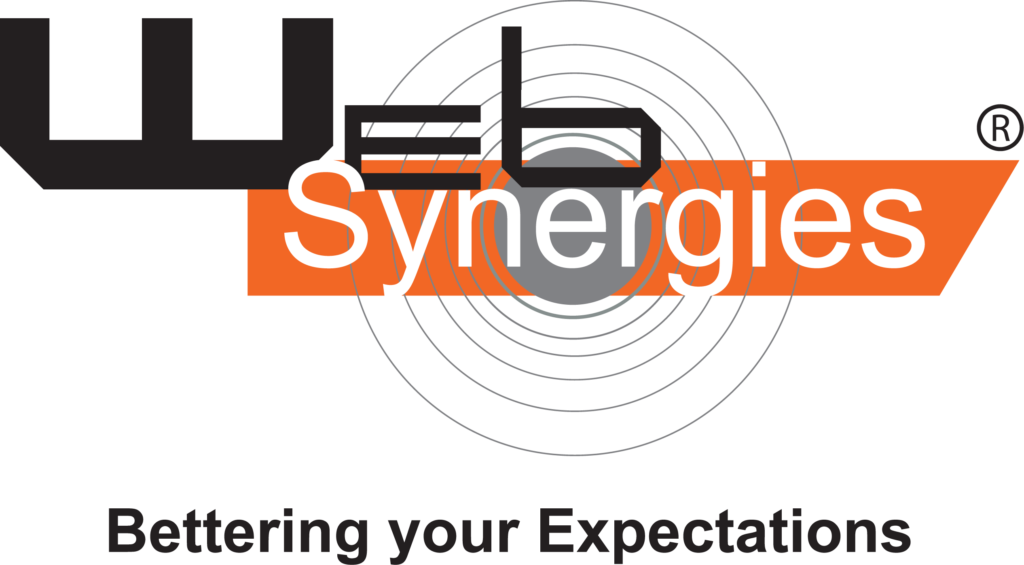 Web Synergies is a global IT company headquartered in 𝐒𝐢𝐧𝐠𝐚𝐩𝐨𝐫𝐞 with offices in 𝐈𝐧𝐝𝐢𝐚, 𝐉𝐚𝐩𝐚𝐧, 𝐔𝐀𝐄 𝐚𝐧𝐝 𝐭𝐡𝐞 𝐔𝐒𝐀 that provides innovative consulting services and solutions to companies. We help organizations stay ahead of change and achieve long-term success based on business transformation. Our teams design and implement winning strategies for clients by harnessing the power of new technologies and tailoring them to specific business transformation requirements.
𝐒𝐨𝐥𝐮𝐭𝐢𝐨𝐧𝐬: We develop industry and business-specific solutions that utilize the latest and most appropriate technologies. Our dedicated team of consultants is highly qualified and knowledgeable professionals who can offer you the best possible service. As a company, we believe in continually investing in the development and training of our staff. This ensures that they master new technologies and are aware of global trends, using them to best advantage to meet a client's specific business needs.
𝐒𝐞𝐫𝐯𝐢𝐜𝐞𝐬: Let's face it; IT is now an integral part of any successful business. At Web Synergies, we address any concerns regarding IT by providing end-to-end IT services. With our help, you can align your Information Technology strategy with your principal business objectives. Through a careful mix of strategy and development, we create solutions tailored to your requirement.
𝐂𝐨𝐧𝐬𝐮𝐥𝐭𝐢𝐧𝐠: Once you have selected us as your consulting services partner, we work closely with you to identify winning strategies based on your business goals. Our approach ensures that we are in the best position to implement solutions that suit your business purpose. This process is not a one-off; we work with you throughout the project life cycle.
Web Synergies is a CMMI DEV/3 (Development) and CMMI SVC/3 (Services) certified company with an ISO 27001 certification.