Partner and collaborate with the best Microsoft partners across India through IAMCP CONNECT. Unlock new opportunities to grow your business through collaboration and partnering.
Expand your geographic reach, develop new product offerings, or simply build relationships with like-minded professionals. Start at IAMCP CONNECT
5 chapters running & more to come.
We bring the best partners together to leverage their joint strengths in delivering world class solutions to your clients while enhancing their ties to Microsoft.
Great Partnerships are hard to develop and need a high level of trust and opportunities to meet like-minded professionals who are aligned with your passions, goals, and dreams. With IAMCP, your chances for the "right partner match" grow significantly.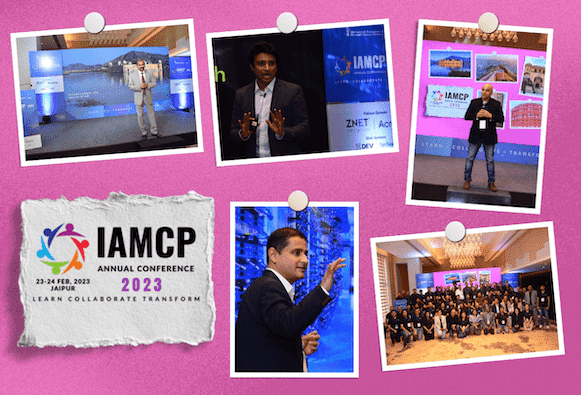 IAMCP Annual Conference 2023
IAMCP India conducted the IAMCP Annual Conference 2023 on 23-24th Feb in the lovely city of Jaipur. Microsoft partners from all over India attended the 2 day event.
Top Microsoft India leadership was present and spoke at the event. This included executive directors Samik Roy & Vinayendra Jain who delivered the core note sessions. Anurup Singhal, Siddharth Chawla, Sanjeet Sen & Charoo Sen delivered the keynote sessions.
The 4 main pillars of IAMCP
P2P – A dream platform
IAMCP members partner and generate business over 10 Billion USD worldwide
Geo Expansion
Expand your business horizons across India and other countries through P2P
Expand Solution offerings
Expand your own solution offers to customers via partnering and using the skills and resources of other IAMCP members.
The Place To Meet Your Next Business Opportunity
Connect to India partners seamlessly
Meet the India executive board