TechGyan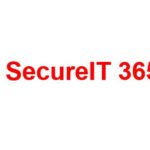 SecureIT 365 is a Security and Compliance Solution from TechGyan and is delivered via a combination of Professional Services and Security Managed Services, especially for Companies with less than 500 Technology Users. The SecureIT 365 Professional Services are packaged Services with clear, defined Scope of Work while the Security Managed Services cover the Day-to-Day Security Management.
The SecureIT 365 covers below:
a) Identity and Access Management
b) Information Protection and Governance
c) Threat Protection
d) Device Management
e) Reporting and Audit & Compliance
SecureIT 365 Solution fully leverages Microsoft Security Platforms.
SecureIT 365 Solution gives Customers complete Security & Compliance Solution. So that Employees can securely work, whether in Office or Home or in Transit or at Customer location.