Matrix3D Infocom Private Ltd.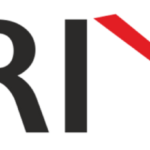 At Matrix3D, we understand that businesses face modern problems that require modern solutions. That's why we leverage the latest technology and cultural fit to provide tailored solutions that meet our clients' unique needs. Our exceptional Security and Modern Workplace solutions on the Microsoft platform are widely recognized, and we pride ourselves on delivering unparalleled support to our customers.
What sets us apart is our commitment to offering end-to-end solutions that cover all aspects of information security. We start with a comprehensive assessment of our client's risks and needs, then provide consulting and product solutioning to mitigate those risks. Finally, we can even manage the entire platform if needed. This approach ensures that our clients have a true partner who can provide the support they need at every step of the way.
We don't just sell products at Matrix3D. We focus on solving problems and mitigating risks for our clients. This approach has earned us a reputation as a trusted partner in the industry, and we even have other partners who work with us to augment their own solutions. Our goal is to provide our clients with the peace of mind that comes from knowing that their data and systems are secure and well-managed.