« All Events
IAMCP Annual Conference 2023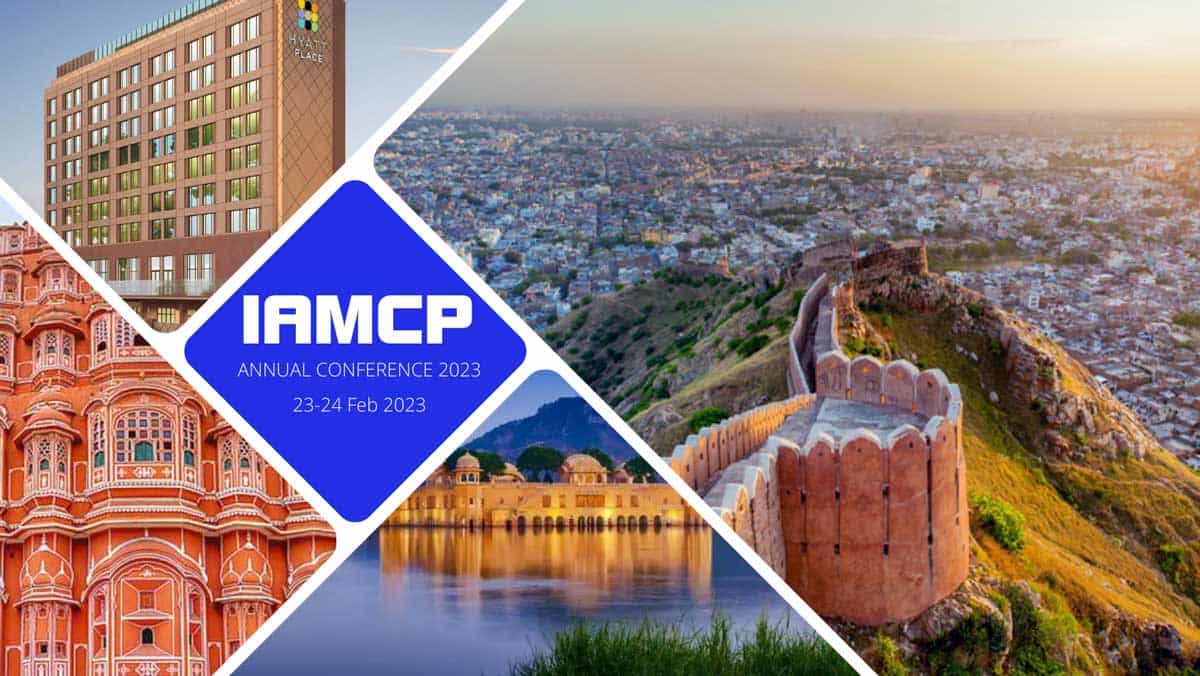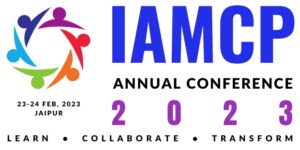 We are very excited to invite you to the IAMCP Annual Conference 2023 on 23-24th Feb 2023 to be held in the lovely city of Jaipur.  We expect more than 100 Partners from all over India to attend this event!
This event promises to be a very strategic and important part of every IAMCP member and Microsoft Partner as the top Microsoft India leadership will be present and speaking at the event. The event keynotes will be delivered by the Microsoft India leadership team.
About the Conference :   
This will be a 2-day conference with sessions from insightful sessions Microsoft and sponsors. Technology sessions will include Cloud, AI, Analytics, Azure, Microsoft 365 & much more. The Business sessions will include GTM, MPN, Incentives and much more to help you to leverage the best resources and benefits from your Microsoft partnership. So this event promises to be a "INSPIRE" exclusively for Indian partners where you will rub shoulders with the best Microsoft partners in the country as well as key Microsoft India executives. A not to be missed event for every Microsoft focused partner.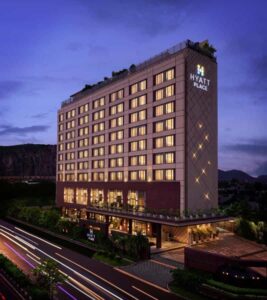 IAMCP will host the conference at the lovely Hotel Hyatt Place, Jaipur on 23-24 Feb. Register for the IAC 2023 at the link given. Very limited seats. So register TODAY to book your seat and get IAMCP membership Free. 
Your conference pass includes all meals on both days. Option to stay in conference venue is offered at subsidised cost on twin sharing basis. We urge you to take the conference plus stay option to ensure ease & convenience during your stay in Jaipur.
Special bonus for non-members – Get IAMCP membership FREE till 31st Mar 2023 with your registration for IAC 2023.
| | IAMCP Members | NON-Members |
| --- | --- | --- |
| Registration for Conference only. No Stay | | |
| Attend conference plus 1 night stay in Hotel Hyatt (on dual sharing basis) | | |
| Attend conference plus 1 night stay in Hotel Hyatt (on single occupancy basis) | | |
| Attend conference plus 1 night stay in Hotel Hyatt on double occupancy basis with spouse / addl person (Only breakfast included for addl person) | | |
*18% GST extra will be applicable
Please transfer your payment to IAMCP account as per details sent on confirmation mail sent after registration.
(If you can not find your confirmation email in your normal inbox, it is worth checking in your spam or junk mail section, or write to us at board@iamcpindia.org with details.)
Meanwhile, We at IAMCP hope to bring you a most insightful conference to give you insights into the forthcoming technologies of 2023, business trends and long-term technology directions and tremendous opportunity to network with the best Microsoft partners across the country.
We are very excited to welcome you at Jaipur on 23-24 Feb.
For delegates requiring stay for addl night/s, please contact the IAC event manager given below :
IAMCP Core note
Speaker: Chetan Shah
Microsoft Core note – Periscope 2023
Speaker: Samik Roy
Winning with Microsoft in SMB segment
Speaker: Anurup Singhal
Panel Discussion – SMB Winning Mantra
Moderator: Nazmeen Ansari
Silver Sponsor - Dev IT
Speaker: Mihir Jhaveri
The next Gen Biz App Roadmap
Business Central & Power Platform
Opportunity for partners

Speaker: Charoo Singh, Via teams
Platinum Sponsor
Speaker: ZNET / Acronis
IAMCP P2P Case study
IAMCP Partners
Closing Remarks /Day Briefing
Speaker: Emcee
Entertainment / Gala Dinner
Networking breakfast
Presented by Znet/Acronis
Day Welcome
Speaker: Emcee
IAMCP
IAMCP Partner Success Stories –Learn from IAMCP members about best practises & tips
Silver Sponsor
Speaker: SysTools
Corenote – Increasing Partner Profitability by effective utilization of Partner centre Resources
Speaker: Vinayendra Jain
Director - Partner GTM Strategy & Programs,
Global Partner Solutions, Microsoft India
Scoring big with Azure opportunities: Sanjeet Sen
Azure Data & AI
Modern Workplace & Security: Siddharth Chawla, Shivangi
Microsoft Security – The new elephant in the room: Magy Abraham – R
Panel discussion – Microsoft Workplace & Security – tips, best practises, and next steps
Moderator – Suresh Ramani, Panellists - Siddharth and IAMCP Partners
Group photo with IAC T-shirts
IAC Closing remarks
Speaker: Chetan Shah
Companies Attending IAC 2023
Adapt Software
Addend Analytics LLP
Adit Microsys Private Limited 
Askari Infotech
Bafflesol Technologies Pvt Ltd
Bitscape
BIZTECH IT CONSULTANCY PRIVATE LIMITED
Cabot Technology Solutions Pvt Ltd
Celebal Technologies Private limited
CloudThat
CodeValue Technologies Private Limited
Compusoft Advisors India Pvt Ltd
Datamorphosis Technologies Pvt Ltd 
de facto infotech pvt ltd
Deloitte Touche Tohmatsu India LLP
Dev Information Technology Ltd
DigiMantra Labs
Dynamic Computer Services
Epacts Consultancy & Tech Services LLP
EssenVision Software Private Limited
Fourth Dimension Technologies Private Limited
IFI Techsolutions Pvt Ltd
Intech Systems Private Limited
Intelegain
ITCG Solutions Pvt Ltd
Key Infotech
Matrix3D Infocom Private Ltd.
MSGen Technologies
N-Tech Automation
Navicent Solutions Private Limited
NDS INFOTECH LTD
Netinx Solution Pvt 
Netsmartz Infotech
NEXTEK
NGenious Solutions Pvt Ltd 
Nsquare Xperts LLP
Om Sai Corporation 
Paramatrix Technologies Pvt Ltd
Prism Cybersoft Private Limited
Progression Infonet Pvt Ltd
RayReach Technologies Pvt. Ltd.
Skysecure Technologies Private Limited
SYNC MODE LLP
Synergetics
Synoverge Technologies Pvt. Ltd.
TechGyan
The Power Academy
TM Systems Private Limited
Vatsin Technology Solutions Pvt Ltd
Web Synergies
Xpress Computers Ltd.
Zelar Soft pvt ltd
ZNet technologies private limited